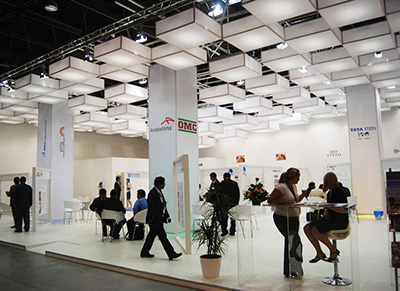 Odisha Mining Corporation Limited
Challenge Accepted
OMC didn't have any plan on how to exhibit, so the entire concept was to be created from scratch.
OMC was participating for the first time; hence its expectation and stakes to make a good impression were high.
Engaged
Insta proposed to make an Investor Pavilion instead of an OMC booth.
They created 'cube' concept signifying 108 sites of OMC by creating 108 cubes on roof.
The booth was well lit and designed, enabling successful brand visibility.
To signify transparency in OMC, Insta created the entire pavilion in white color.
Scale
Insta created an attractive Custom Built Stand in an area of 300 m2.
Result
OMC received the Gold Award for the best stand design in the event.
It was the most visited booth in the entire exhibition.
The overall design and theme was recognized and appreciated.