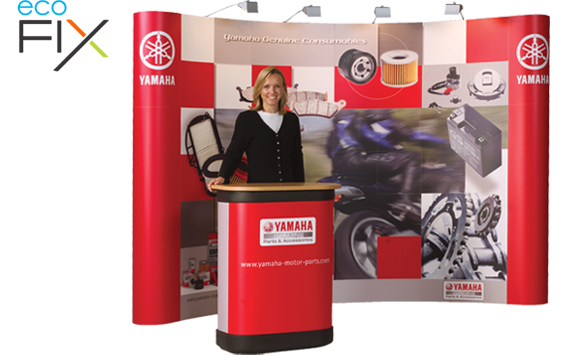 Pop Up displays and Pop up display stands in India
1. Structure
Ecofix is the best budget friendly pop up display stands, suited for mall promotions and in-store brand activation. It is ideal for venues where you need a portable backdrop that demands height restrictions. Ecofix is one of the most sturdy and easy to install pop up display stand. Ecofix is available in varying sizes of the backdrop depending on your specific space design and utility. A matrix of 3x1, 3x2, 3x3 and 3x4 in flat and curved versions are pre engineered to suit your need.
2. Graphics
Seamless digital Vinyl graphic panels are attached to the Ecofix portable backdrop by using high quality magnetic strips. Ecofix pop up display stand graphics are reusable and hence can be used for future shows.
3. Packaging
The entire portable backdrop packs in a plastic molded trolley case that converts into a counter with wooden table top for increased cost efficiency and high Return on Investment.
4. Key features
Ideal for venues that demand height restrictions
Trolley case converts to counter for increased cost efficiency
100% Tool less
Seamless Reusable Graphics
How to set up a Pop Up Display Stand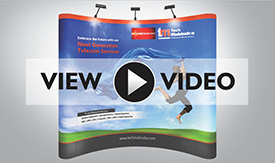 Ecofix is quick and easy to set up. The structure is upright into a wall in minutes and the magnectic bars are hinged together reducing the hassle of too many complex parts. The panels are magnetically fixed to the structure. The lights can be easily hooked onto the structure at the top.
Multiple use of our Pop up Displays Stand
Ecofix can be used as a portable backdrop for a variety of applications. Be it brand activation, showroom units or a stage backdrop for a conference, Ecofix pop up display is the best solution for a fast, hassle free show.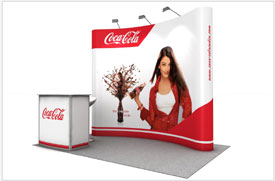 Pop Up display stand for
Brand Activation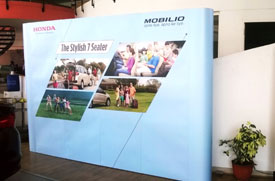 Pop Up display stand for
Dealer Activation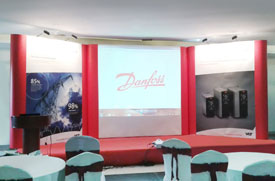 Pop Up display for
Conference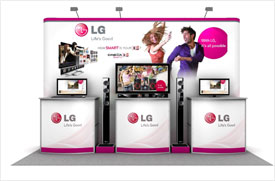 Pop Up display stand for
Product Launch
Our Pop Up display stands includes
Aluminum Structure
Anodized aluminum Struts with Magnets
High Quality PVC backed graphic panels
Digital graphics with Lamination and Magnets
Stylish LED Arm Lights
Packaging case
Basic Configurations available of Pop Up Display stands
Ecofix portable backdrops are offered in four basic configurations each available in Flat and Curved versions.

3 X 1 is a 3' long X 7' pop up display that acts like a kiosks for static information display. A dynamic display can be added to the kiosk by installing an LCD screen on it
3 X 1 is a 6' long X 7' high portable backdrop, ideal for promotional spaces that are tight and manned by an individual. A curved version adds a lot of spice to the design
3 X 3 is a 10' long X 7' high portable backdrop that best suited for an activation space that is 10Â' long.




Range of Accessories available with Pop Up Display
Expo Prestige contains an extended program of elements and accessories that allow you to adjust your stand to your wishes and requirements.

Viper Light
for Pop Up display stand

AV Screen mounting
for Pop Up display stand

Arm Lights- Option
for Pop Up display stand

Packaging
of Pop Up display stand
Testimonials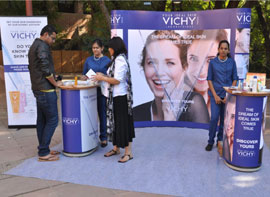 Insta Group provided us with high quality of service, and worked tirelessly on all aspects of our PAN INDIA road shows at regular intervals-their work includes site visits, set-up concept, signages, artwork design logistic management, installation and dismantling of set-up and much more. INSTA exceeded our expectations in all areas.
Get a Free Demo and Quote
for your Pop Up Displays Stands
Have an Exhibition?