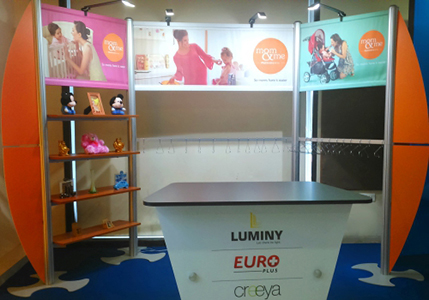 Mom & Me – Mahindra Retail
Challenge
Mom & Me were asking for customized portable solution for branding their different products to enhance their brand image.
Display area for products were essential.
Reuse of the solution for different activities and within short span of time.
Expected hassle free vendor management for multiple marketing activities.
Solution
Insta presented multiple design options for them to reuse it for different activities.
Insta was successful in providing customized solution that was portable as per their requirements.
Maintained single point of contact for all of the activation activities, resulting in a hassle free communication and environment...